Kountr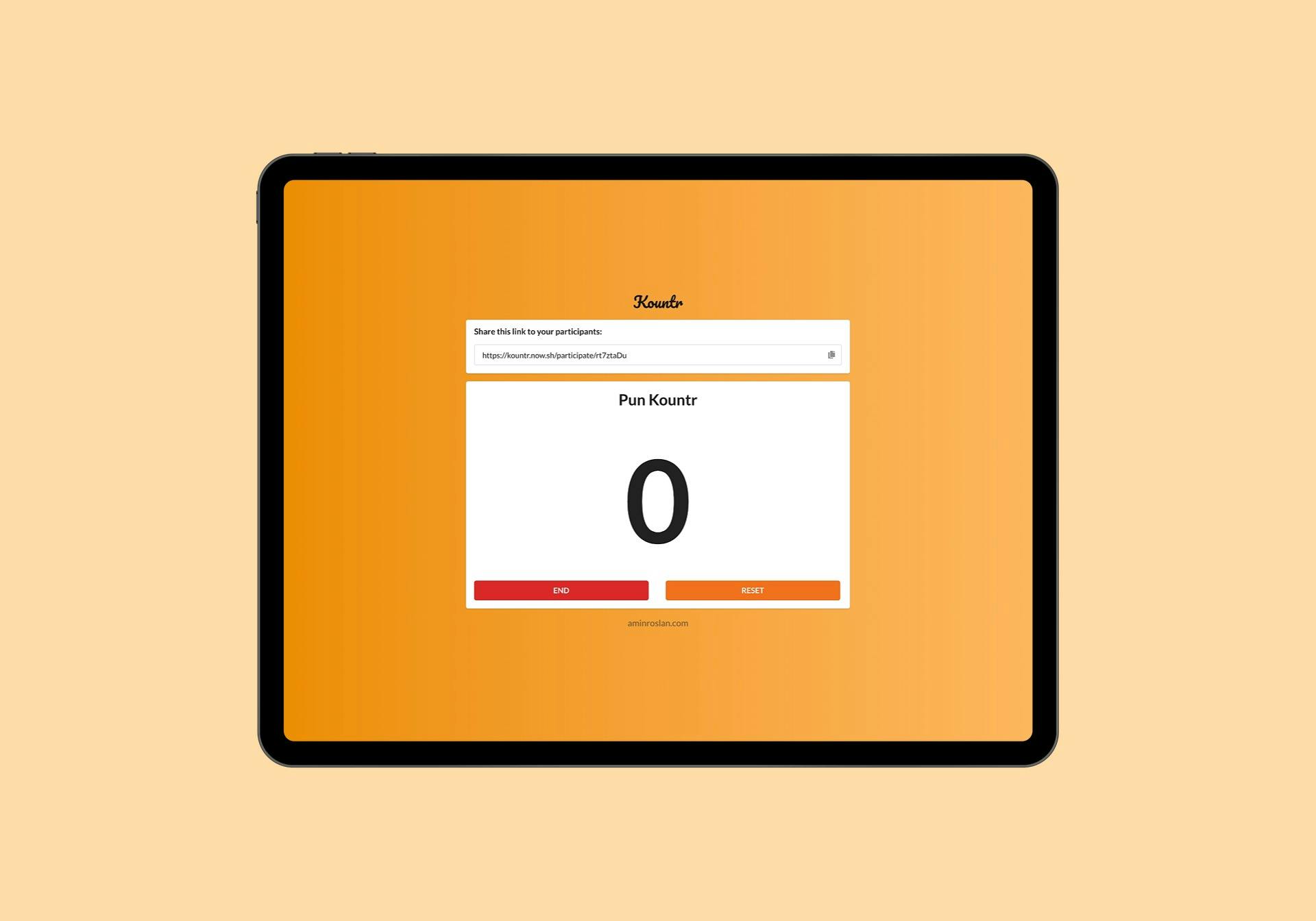 Whether it is a game with your circle of friends, or a company monthly presentation, you can use Kountr to keep count!
Kountr is a counter app that is made easy to use for everyone. Even if you are as young as a baby, or old as a cassette, you can use it!
In Kountr, you can start as either a Host, or a Participant. As a Host, you set the name of the counter, and then you can start. As simple as that! You can start inviting your friends to join the session by passing them the shareable link that is available on the dashboard once you start the counter. You have the option to reset the counter, or if you want to kill the mood, end it.
As a Participant, you will need a session link from a Host, once you have it, you can go into the session. As. Simple. As. THAT!!
I know, I know.... design isn't really my forte. The app really looks like it came from 2001. Mind you, I only built it for fun.
Anyway, the technicals are as follows:
Built with React.
Using Realtime Database from Firebase.
Deployed to now.sh